arrow_drop_down arrow_drop_up
Plastic window | 40x40 cm (400x400 mm) | white | fixed (non-opening)
IN STOCK - available immediately! &nbsp4 ks
Fixed glazing: this window cannot be opened or tilted.
Modern and elegant white windows with grey gaskets made of quality German Trocal five-chamber profile system, glazed with Pilkington double glazing glass with an interglass frame and quality certificates from several testing laboratories.
We have standard size windows in stock for you, so you can have them NOW. Perfect packaging and quality carriers guarantee fast, safe and convenient delivery of the windows to your home. Save time and money thanks to eshop OKNA HNED!
Plastic window 40x40 cm (400x400 mm) fixed (non-opening) | TROCAL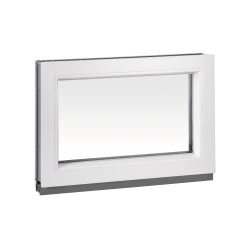 Quality plastic windows with German profile
The 40x40 cm (400x400 mm) plastic window from the quality German Trocal profile system meets the demanding requirements for thermal insulation and thus saves heating costs and improves the thermal comfort of buildings.
---
Modern windows in white
The uPVC windows we offer in stock are in white. The Trocal profile has a modern straight design and has a glossy and smooth surface. The material composition of the profile meets the latest strict standards and UV stabilisers are used to guarantee the colour fastness of the windows. The new plastic frames are perfectly smooth and maintenance and washing of the new windows is quick and easy. The windows are fitted with elegant grey seals.
The windows are supplied with plastic caps (caps for external drain holes).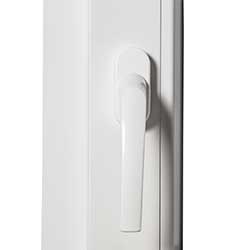 ---
Soundproof windows - noise dampening
The Trocal 40x40 cm (400x400 mm) fixed plastic window also significantly dampens noise from the surroundings that would otherwise penetrate into the home. The windows are glazed with high quality double glazing from PILKINGTON with an inter-glass frame, which further improves the insulation properties and prevents dew.
---
---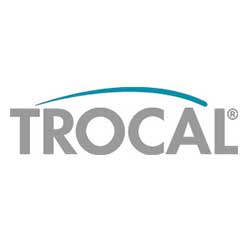 Trocal profile
The Trocal profile is manufactured by the German consortium Profine Group, which represents renowned brands of plastic windows and doors such as KBE, KÖMMERLING and the TROCAL profile offered by us.
---
Profine Group and the best window in the world
The Profine Group was founded in 2003 by bringing together several major manufacturers under one roof and today supplies quality windows and profiles to 87 countries around the world. The Profine Group is managed directly by the majority owner and is based in North Rhine-Westphalia, Germany. A production output of approx. 450,000 tonnes of high-quality profiles per year is testimony to the stability of this manufacturer and 3,500 employees at 29 locations in 22 countries strive to achieve the company's goal: "The best window in the world!".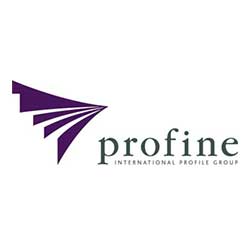 ---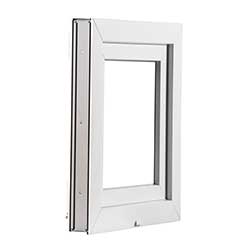 Windows now - New quality and low price
With the new Trocal uPVC windows we offer, you will also be pleasantly surprised by the low price. Because we optimize our purchases and are able to buy windows and doors in large batches for stock, we achieve entry prices that allow us to offer brand new, quality windows at low prices that ordinary sellers...they can't afford.
---
Quality packed and delivered quickly
We ship our products to the Czech Republic, Slovakia, Austria and Germany. The windows are therefore carefully packed so that they do not suffer any damage in transit. We use sturdy custom-made boxes or protective edges around the perimeter. We also place great emphasis on the quality of our carriers, which is why we use the services of one of the best shipping companies, DHL. We place high demands on the quality of our packaging and transport to ensure that we are able to deliver your goods on time and in perfect order.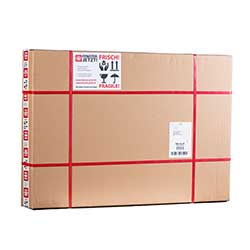 ---
Width (cm)

40

Height (cm)

40

Width of the construction opening

420mm - 460mm

Height of the construction opening

450mm - 470mm

Glass dimension

300 x 300mm

Installation depth (profile width)

70mm

Producer

TROCAL

Material

Plastic

Colour

White

Number of chambers

5

Number of seals

2

Type of glass

Double glazing 4 - 16 - 4

Glass manufacturer

PILKINGTON

Ug value

1.1 W/m²K

Uf value

1.3 W/m²K

Backing profile

YES, 30mm, multi-chamber

Reinforcement

1.5mm (frame, wing)

Gas in the interstitial space

Argon

Contents of the package

Drain covers

Weight

5kg

Packaging

Cardboard, pallet